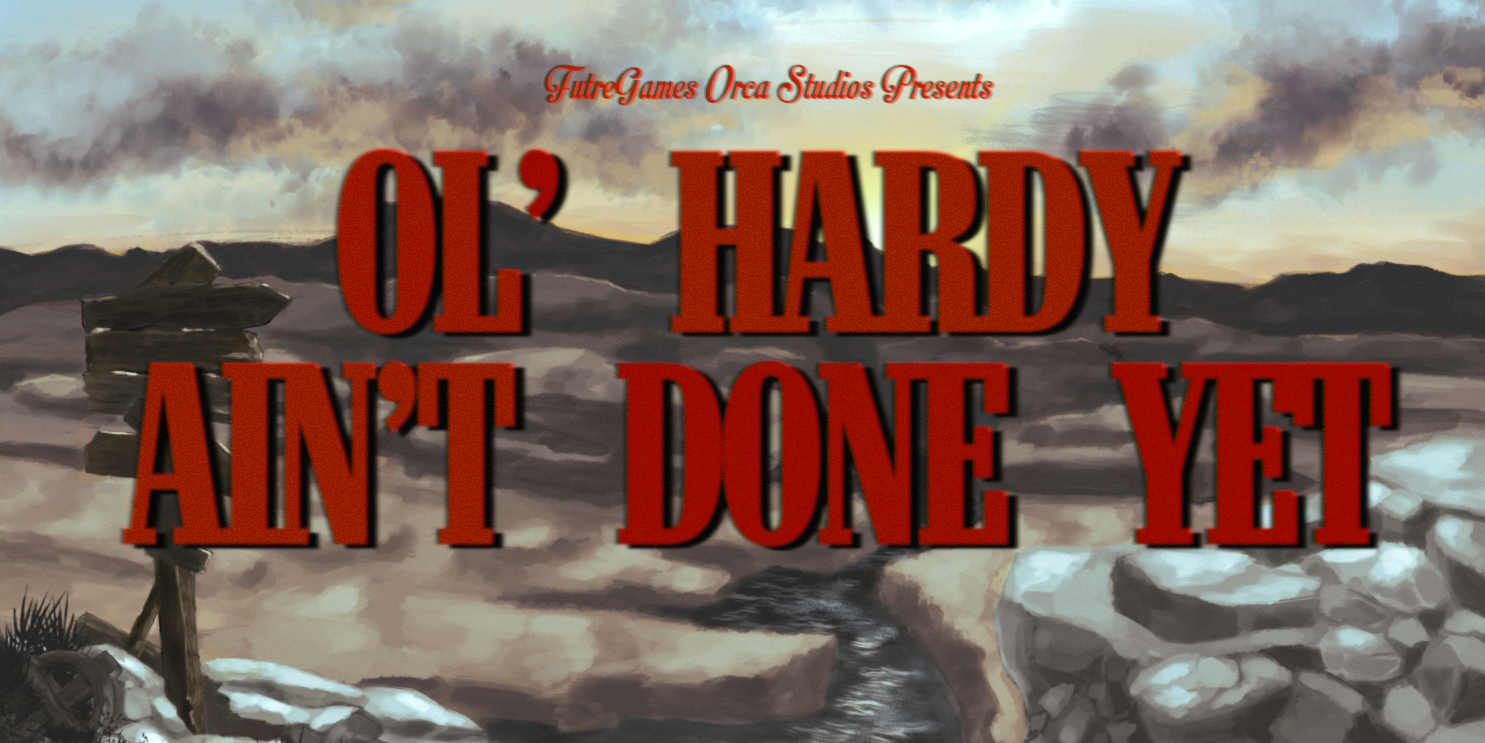 OL' HARDY AIN'T DONE YET
A 5-MINUTE WESTERN THEMED TOP-DOWN SHOOTER
FEATURING ORIGINAL MUSIC AND ART
⋇≼≶≷≶≷✥≶≷≶≷≽⋇
OL' HARDY FINDS HIMSELF IN A STRUGGLE BETWEEN LIFE AND DEATH, BUT THIS AIN'T HIS FIRST RODEO!

Egged on by a mysterious being, this curmudgeonly turtle ain't about to take anything lying down. He'll have to stiffen up his shell to survive waves of vicious enemies to prove there's fire still in him yet.
HELP OL' HARDY CHEAT DEATH, ONE LAST TIME!
⋇≼≶≷≶≷⋇≶≷⋇≶≷⋇≶≷≶≷≽⋇

A 2D Top-Down Shooter designed and developed by Orca Studios in Stockholm, Sweden.
Orca Studios is made up of Martin Halldin and Johanna Kasurinen at FutureGames 2021.
Please consider Following and leaving a Rating & Comment - We'd love to hear what you think!
⋇≼≶≷≶≷✥≶≷≶≷≽⋇

Install instructions
Extract zip and run using the provided .exe file.